Psychiatry
Table of Contents
General Information
Psychiatry refers to medication services to address mental health concerns. Psychiatry staff are part of Counseling & Psychological Services (CAPS), located on the 2nd floor of the Student Health Center, East Wing. Psychiatry services are available to registered UCSC students; however, please note that psychiatry services on campus are limited. Psychiatrists and nurse practitioners on the Psychiatry staff may be seen by appointment and, in very limited cases, on an urgent basis. If you have a psychiatric emergency, it is best to 911 or go to the nearest emergency room. For additional information, please read more about our Crisis Services.
Please also read our Frequently Asked Questions.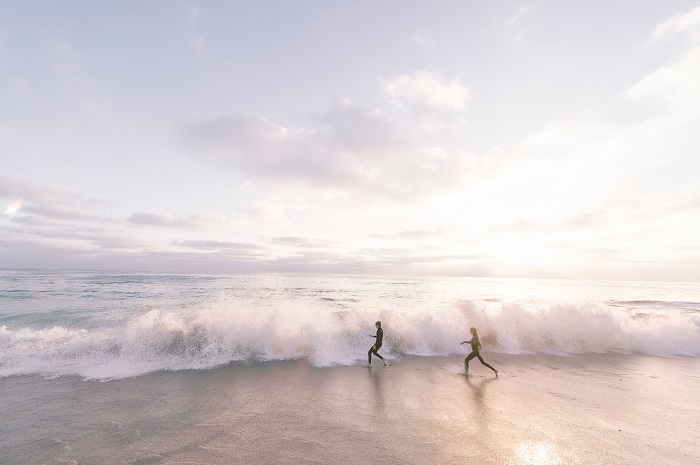 Photo by Frank McKenna
Eligibility and Cost
All students currently enrolled at UCSC are eligible for services at CAPS; however, please note that psychiatry services on campus are limited. There is no charge for a visit, and you don't need SHIP or other insurance to be seen by our psychiatry staff; however, if labs/bloodwork are required and/or medications are prescribed, there may be a charge (or copay if using insurance) for these services. Students with SHIP can use the UCSC pharmacy and Health Center lab or a off-campus pharmacy or lab; prescription copays are generally lower at the UCSC pharmacy than off campus when using SHIP.  Students with non-SHIP insurance will have to use an off-campus pharmacy or lab. ​Note that if you have Kaiser insurance, your insurance will only pay for services at a Kaiser facility and prescriptions written by a Kaiser clinician.
Due to high demand for services, there is no guarantee of the type or length of services at CAPS. In some cases, students may be referred for other services on or off campus.
Off-Campus vs. On-Campus Services
Sometimes off-campus psychiatry is the best option to meet your individual needs. There are times when due to high demand, the wait for psychiatry services at CAPS is too long, and you may be able to receive services sooner off campus. Also, if you have an established relationship with an off-campus clinician at home or locally, it may make more sense to continue receiving treatment from that provider rather than transferring your care to CAPS. Finally, if you have Kaiser insurance, psychiatry appointments, labs/bloodwork, and prescriptions will only be covered by your insurance at a Kaiser facility.
If you are seeking services off campus using SHIP insurance, you will need a referral form from CAPS or the health center, which you will give to the off-campus clinician during your first visit. CAPS or a health center clinician can create this form for you and give it to you if you are meeting with one of us in person; if you are calling CAPS or the health center to get off-campus referrals, you can pick up the SHIP referral form at the CAPS front desk during business hours or go to Health e-Messenger (the online secure messaging system used by CAPS and the health center) to print out a PDF copy of this form (look under "Referrals"). There is a copay of $20 per appointment using SHIP, and there will be a copay for any labs/bloodwork required and prescriptions given.
See our brochure on finding psychiatry services and our off-campus referrals page for more info and tips. CAPS staff can also provide you with information about off-campus referrals and how to connect with them. Call CAPS at (831) 459-2628 or stop by during business hours (Monday–Friday, 8 a.m.–5 p.m.) to schedule a phone appointment, during which we can assess your needs and discuss your options.
Appointments
To schedule an appointment, please call (831) 459-2628 or visit our office, located at the Student Health Center, East Wing, 2nd floor during busines hours (Mon–Fri, 8 a.m.–5 p.m.). If you have not received services at CAPS before, the first step of the process is usually a short phone appointment.
Emergencies
Students in crisis, or anyone concerned about them, can stop by CAPS during business hours or call CAPS at (831) 459-2628 for help or call the Suicide Prevention Service of the Central Coast at (877) 663-5433 (ONE-LIFE).
For more crisis information and emergency phone numbers, see our Crisis page.
Confidentiality
CAPS psychiatry staff make every effort to maintain confidentiality. Information may be shared on a need-to-know basis with other staff at CAPS or the Health Center who are involved in your care. Information is not released to other departments of the University or outside of the University without your written permission, except for in certain rare situations. Read more about confidentialty on our Counseling page or ask one of our staff for more information.
Transfer of Psychiatric Care
Psychiatric services at CAPS include the evaluation of students in need of medication treatment. Often, students are already receiving psychiatric medication from doctors with whom they worked that are not affiliated with UCSC. In this situation, it may be in your best interest to remain under the care of your current medical provider, since you have developed a treatment relationship with them. If you cannot continue with your provider and are considering transferring your care to a clinician at UCSC, please review the information below. As services are limited, it is important for you to plan ahead and make appropriate arrangements so that you do not interrupt your current treatment.
CAPS psychiatry staff provide psychiatric assessments and make medication recommendations based on their evaluation and the information available. The recommendations may differ from those of your current doctor.
As the process of transferring your care may take up to 4 weeks (or longer), please obtain at least a month's supply of medication from your current provider and make arrangements for additional refills in the event that you should run out of medication before your care has been established at UCSC. Physicians at UCSC cannot prescribe medication for you without first seeing you for a scheduled assessment.
The first step of pursuing a transfer of care to CAPS is a short screening appointment with a CAPS counselor, usually done by phone, so that we can learn more about your current situation and history. Call or stop by CAPS to schedule this appointment. The counselor will explain your options and next steps and help you connect with CAPS psychiatry if indicated.
There are limitations on the availability of psychiatry services at CAPS. Some urgent or serious conditions may require treatment that is not available at CAPS. Our screening services were developed to assist with helping students obtain the most appropriate evaluation and treatment, which may include a referral to an off-campus clinician or facility.
If CAPS psychiatry will be taking over your care, we will need to get to know you and your history before we can assume responsibility for your treatment. You can assist in this process by bringing to CAPS accurate and complete information regarding your mental health treatment, including the names and phone numbers of current/recent providers, name of medication(s) and dosage prescribed, and information about past counseling experiences. You can also request that your current prescribing clinician send information related to your treatment to the CAPS office. To do so, you will need to obtain a release of information from your current provider and/or the CAPS office; most doctors require signed releases before sharing any records.
Because there are limitations on psychiatric services offered on campus, you may be asked to again transfer your care to a clinician at Student Health or an off-campus provider once your assessment by CAPS psychiatry is completed and your situation is deemed to be stable. If you would like information about other potential referral options, please discuss this with CAPS staff.
Contact Information
Appointment scheduling, Monday to Friday, 8 a.m. to 5 p.m.
In-person crisis services, Monday to Friday, 8 a.m. to 5 p.m. (note that CAPS generally cannot provide emergency and/or same-day medication services)
After-hours crisis services (evenings, weekends, and holidays), call (831) 459-2628 and follow menu prompts
Consultation by phone or in person, Monday to Friday, 8 a.m. to 5 p.m.
Phone: (831) 459-2628
Fax: (831) 459-5116
Location: Cowell Student Health Center, East Wing, 2nd floor
If you are a patient of CAPS psychiatry and need to reach your clinician, have questions about your medication, or have an emergency, please DO NOT use email. There is no guarantee of privacy when sending email. Of equal importance, there may be a delay before the message is read. Calling our office is the best way to get in touch.
Other Resources