All Current Groups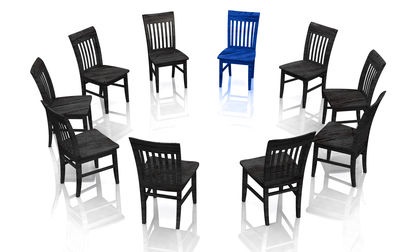 CAPS groups are now on Zoom! CAPS offers a variety of weekly groups during fall, winter, and spring quarters. Some offer support and discussion, and others focus more on providing education and tools. For most of our groups, students sign up at the beginning of a quarter and attend weekly for that quarter; a few are drop-in groups, meaning you can come any week you want to with no sign-up required.
WEEKLY GROUPS
Call to schedule a short screening appointment and sign up for the quarter—groups usually fill up by the second or third week of the quarter. All groups will be offered by Zoom.
CAPS Weekly Counseling Groups for Spring Quarter 2021

Day/Time

Group Name

Description

Facilitator

Mondays

2:00 – 3:30 pm

UNDERGRADUATE WOMEN'S GROUP

A confidential space for female-identified undergraduate students who would like the support of other women in exploring relationships, self-image, self-esteem, school, family, and other issues.

Jackie Donegan, MFT

(831) 459-2828

 

Wednesdays

1:30-3:00 pm

HEALING AFTER SEXUAL ASSAULT

A group designed to provide a supportive and safe environment for students who have experienced sexual assault as an adult to share experiences, connect with others, and receive
support in regaining a greater sense of control and empowerment in their lives.

Deahdra Bowier, Psy.D.

(831) 459-5388

Sasha Faust. M.A.

(831) 502-7192

Tuesdays

10:00 -11:30 am

UNDERSTANDING MYSELF & OTHERS

A supportive group for undergraduate students to learn more about themselves, significant
life events, significant relationships, and
how they relate to others.

Whitney Shuman, Ph.D.

(831) 459-5704

Thursdays

4:30 -5:30 pm

BLACK WOMEN'S GROUP

A group for students who identify as female and African, Black and Caribbean to discuss and share feelings about the trials and triumphs of being a self-identified black woman in 2021. Topics for discussion will include the challenges of relationships, finances, family, school, weight, self-esteem, and loss, as examples.

Jacquelyn Rabouin, MFT, Ph.D.

(831) 459-2220

Erin Crenshaw, M.A.

(831) 502-7220

Thursdays

2:30 –4:00 pm

RESISTANCE AND RESILIENCE

A group for BIPOC identifying students to explore intersectionality, seek liberation from social injustice, and cultivate connection, support, and community.

Jess Magallanes Evans, Psy.D.

(831) 459-2109

Jaelien Pinheiro, M.A.

(831) 459-2620

Call for information

GRADUATE WOMEN'S GROUP

A supportive space for female identified graduate students to talk about the stressors of being a grad student, both personal and professional. Common topics include relationship with faculty and peers, Imposter Syndrome, procrastination, and how to have a life outside of grad school.

Audrey Kim, Ph.D.

(831) 459-1373

Thursdays

2:00-3:00 pm

MIXED ABC AFFINITY GROUP


This group is intended for biracial African, Black and Caribbean students as a way to foster connection and community, explore topics including identity and belonging, self-esteem, family and relationships, body-image and school/career related concerns.

Jacquelyn Rabouin, MFT, Ph.D.

(831) 459-2220

Erin Crenshaw, M.A.

(831) 502-7220

Thursdays

4:00-5:30 pm

 

 

UNDOCUCONNECT

 

A group designed to provide a supportive and brave environment for students that identify as part of the Undocumented community. Group time will be used to learn about mental health, share experiences, build community, and foster a sense of belonging.

Erica Lopez, LMFT

(831) 459-2572

 

Thursdays

5:15 – 6:45 pm

 

GRADUATE MEN'S GROUP

 

A support group for male graduate students who wish to come together to discuss the challenges of being a grad student. This group is participant driven, with the goal of fostering a deeper sense of community while exploring personal, academic, and professional concerns.

Richard Enriquez Ph.D.

(831) 459-4799

Fridays

10:30-12:00 pm

 

LIVING WITH LOSS

A supportive environment where students
can connect through learning about
honoring grief and loss issues while
managing academic demands.

Hannah  Myung, Ph.D.

(831) 459-4038

Joshua Sheltzer, Ph.D.

(831) 459-1080
DROP-IN GROUPS
No sign-up required—come any week! Group will be offered by ZOOM - please see CAPS Calendar for Zoom invitation.
CAPS Drop-in Groups Schedule for Spring Quarter 2021

DAY/TIME

GROUP NAME

DESCRIPTION

FACILITATOR

Wednesdays

2:00-3:00 pm

 

 

BLACK MINDS MATTER

An opportunity for ABC students to discuss current events that affect the black community.

 

Jacquelyn Rabouin, MFT, Ph.D.

(831) 459-2220

Drop-in to any time that fits your schedule:

Tuesdays, Wednesdays, or Thursdays

12:00-12:30 pm

 

30-MINUTE GUIDED RESTORATION

A drop-in group to learn evidence-based methods for coping with various stressors (e.g., distance learning, COVID-19, ongoing racialized violence...).

 

CAPS Staff

(831) 459-2628
The schedule posted above and our CAPS GOOGLE CALENDAR are updated at the beginning of fall, winter, and spring quarters and provide the schedule and description of the groups we are currently offering. We also frequently post information about groups and other upcoming events on our Facebook page.
Groups that are offered each quarter vary, but typical groups offered by CAPS may address the following:
Anxiety issues
Eating problems and body image
Grief and loss
How one relates to oneself and/or other people
LGBTQI identity and concerns
Mindfulness and meditation
Sexual trauma
Student of color identity and concerns
Support and discussion around general issues for women
To get started with most of our groups, contact the CAPS main office or the counselor facilitating that group (listed on the group schedule page), who will talk to you about the group to make sure that it would be appropriate for your needs and prepare you for the group experience. This contact will give you an opportunity to decide if the group is a good choice for you. Most of our groups require that you sign up at the beginning of a quarter and attend weekly for that quarter. For drop-in groups, you can just show up any week with no prior sign-up.
Sign-up for weekly groups usually happens in the first week or two of each quarter, so be sure to contact us before groups fill up and close for the quarter.
Please call CAPS at (831) 459-2628 for more information or if you require a disability accommodation for a group.